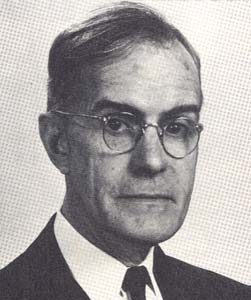 Millar Burrows, one of the world's leading authorities on the Dead Sea Scrolls and professor emeritus at Yale Divinity School, died on April 29. Burrows was 91 years old.
At the time the Dead Sea Scrolls were discovered in 1947, Dr. Burrows was Director of the American School of Oriental Research in Jerusalem (now the William F. Albright School of Archaeological Research). Dr. Burrows was among the first scholars to see the Scrolls and quickly became involved in their study and publication.
On Burrow's death, another Dead Sea Scroll scholar, David Noel Freedman of the University of Michigan, observed that "Burrows deserved a halo and a medal for publishing the great Isaiah Scroll within two years of its discovery." Many manuscripts from the Dead Sea Scrolls are still unpublished after more than 30 years.
In addition to his scholarly writings, Burrows published a number of books which had broad popular appeal. In 1955, he published a volume entitled The Dead Sea Scrolls which soon reached the best-seller lists. A second highly successful volume entitled More Light on the Dead Sea Scrolls was published in 1958. Both of these books were recently reprinted in a single volume by Baker Book House and are being offered at a special discount to BAR readers.
Burrows' other books for the general reader include What Mean These Stones and Jesus in the First Three Gospels.