Biblical Archaeology Review 4:4, November/December 1978
BAR Readers Restore and Preserve Herodian Jericho
A report to BAR readers on work accomplished with support by their Preservation Fund
010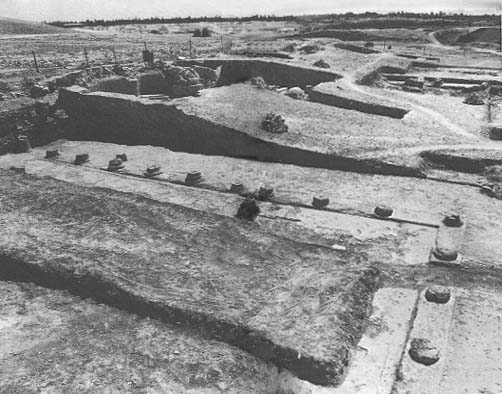 I am happy to report to BAR readers on the preservation and restoration work which was accomplished last year with funds which they—you—provided.
But before I do let me tell you briefly about the continuing excavations at the site of the winter palaces.
Our work at Herodian Jericho began in 1973 and we have been excavating for six years. As a result of these excavations, Herodian Jericho has become one of the key archaeological sites in the country relating to the period between approximately 100 B.C. and 100 A.D.
BAR readers already know of this work from the vivid article which appeared in the June 1977 BAR ("The Winter Palaces of Jericho," BAR 03:02) by BAR Assistant Editor, Suzanne Singer. (I wrote an even more recent, although technical, report on these excavations which appeared in the December 1977 issue of the Bulletin of the American Schools of Oriental Research, No. 228).
The results of last season's work, which have not yet been publicly reported anywhere, contributed substantially to our understanding of the Hasmonean palace complex.