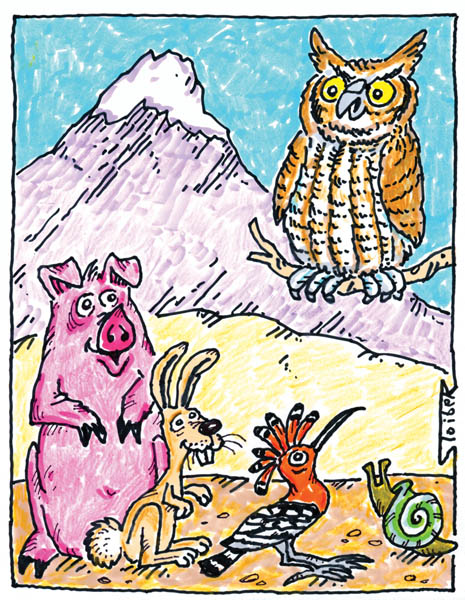 "They wore the same clothes for 40 years in the wilderness and they call us unclean!"
—Rick Schantz, Grand Rapids, Michigan
Thank you to all those who submitted caption entries for our November/December 2011 cartoon (see Leviticus 11). We are pleased to congratulate Rick Schantz of Grand Rapids, Michigan, who wrote the winning caption, and our runners-up.
"The good news is that you're safe for another 3,000 years. After that you've got the French to worry about."
—Steve Dalzell, Vicenza, Italy
"I told you our lobbyists were worth every shekel. The dietary laws have been canonized!"
—Jonathan Farrell, Burlington, Vermont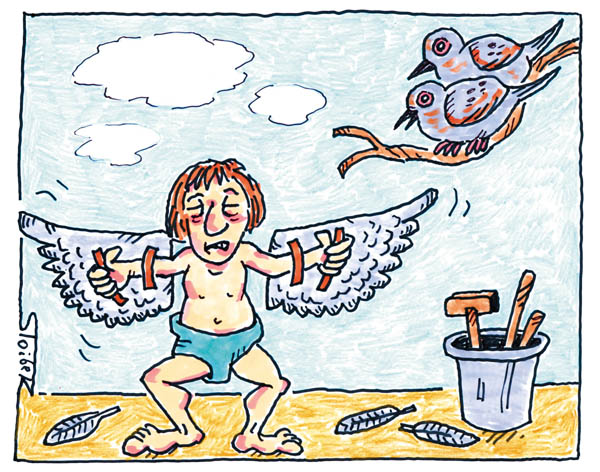 Write a caption for the cartoon (see Psalm 55:6), and send it to us by mail or online at our Web site:
BAR Cartoon Caption Contest
Biblical Archaeology Society
4710 41st Street, NW
Washington, DC 20016

Be sure to include your name and address. The deadline for entries is April 15, 2012. The author of the winning caption will receive a BAS T-shirt, a Dead Sea Scroll mug and three gift subscriptions to give BAR to friends. Runners-up will receive a BAS T-shirt and two gift subscriptions.