Biblical Archaeology Review 37:5, September/October 2011
First Person: When Is It OK for an Archaeologist to Speculate?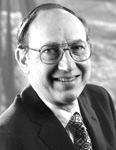 From her careful reading of the Biblical text, the Hebrew University's Eilat Mazar thought she knew just where King David's palace lay buried in the small, 12-acre site known as the City of David, so she decided to dig there. There is no doubt that when she did so, she uncovered walls of a very imposing structurea—and the place seemed right for David's palace.b
The principal wall of the structure, which she calls the Large Stone Structure, was more than 8 feet wide and more than 90 feet long with a corner that extended for an additional 12 feet. But this wall and the wall stubs extending from it were archaeologically quite complex. The walls came from different time periods, they had been used and reused—and they were very difficult to date. There was some indication of date in the usual way, however—the date of the pottery within the walls.