Eilat Mazar ("Achziv Cemeteries") of the Hebrew University's Institute of Archaeology has been excavating in the City of David since 2005. She has also been publishing the final report of the excavations south of the Temple Mount led by her late grandfather Benjamin Mazar.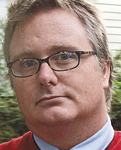 Michael M. Homan ("Did the Ancient Israelites Drink Beer?") is associate professor of Hebrew Bible at Xavier University of Louisiana in New Orleans. He has excavated at Tel Zeitah, the Jebel Hamrat Fidan Research Project and at Bethsaida.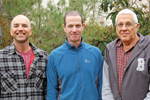 Ram Weinberger, Amihai Sneh and Eyal Shalev ("The Fault Beneath Their Feet") are scientists at the Geological Survey of Israel. Weinberger has lectured at Ben Gurion University and Tel Aviv University, and his research interests include tectonics of the Dead Sea Fault. Sneh has focused on stratigraphy and sedimentology and is the lead author of the new Geological Map of Israel. Shalev concentrates his research in hydrogeology and groundwater, among other topics.