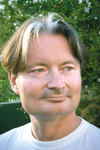 As the archaeology of the land of Israel has become more scientific and rigorous in its standards, so too has it limited its ability to appeal to a broader audience interested in Biblical issues. In this excerpt from a newly published encyclopedia on Judaica,1 archaeologist Shimon Gibson warns that future attempts to streamline the scholarly publication of archaeological reports through electronic media may further alienate this wider audience.
In the late 1980s and early 1990s there was a boom of archaeological endeavors in Israel ... With the growth of scientific specialization and with the clear distancing of the discipline from that of Biblical studies since the 1990s and into the 2000s, archaeology, unfortunately, no longer holds the same interest for the general public that it once had ...
The preparation of the final archaeological report on the results of an excavation involves much work and time, but ultimately it is the most important part of the exercise. Without it an excavation will not benefit general archaeological research. An excavation may have been carried out with the best available standards but if it remains unpublished then it is close to useless. Thousands of excavations have been carried out in the Land of Israel since the beginning of the 20th century and the sad fact is that only a small percentage of these have actually been fully published ...