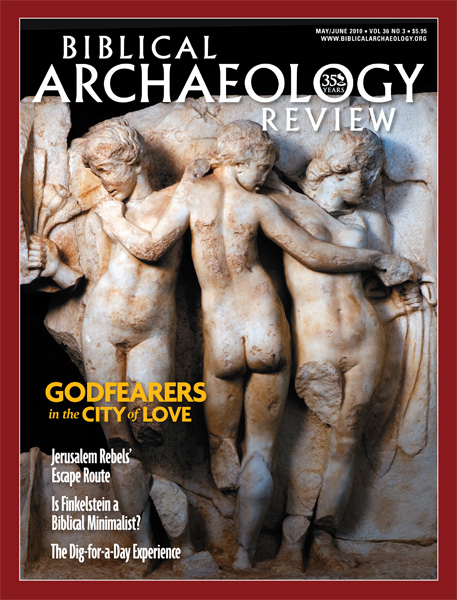 The May/June issue of BAR has been censored by the Colorado Department of Corrections. The cover of that issue features an ancient marble sculpture of the Three Graces (nude) that had been excavated at Aphrodisias.
The prisoners who had subscribed to BAR were informed that this cover was "sexually explicit" and therefore subject to censoring. The Colorado Department of Corrections sent an official notification to the magazine.
Also objectionable and censored in the same issue was a picture of a little girl who looks to be about four. She has just found an ancient oil lamp at Maresha as part of the Dig-for-a-Day experience (see p. 63 of that issue). She is fully clothed but she does have bare arms and shoulders. She, too, was censored as being "sexually explicit."
The chair of the Review Committee is Brian McFee. Readers who wish to make their feelings known may address him and the committee at Cañon Minimum Center, P.O. Box 300, Cañon City, CO 81212.