Biblical Archaeology Review 36:4, July/August 2010
Strata: Dever Prize Winner Identifies Sacred Israelite Cult Bowl from Tel Dan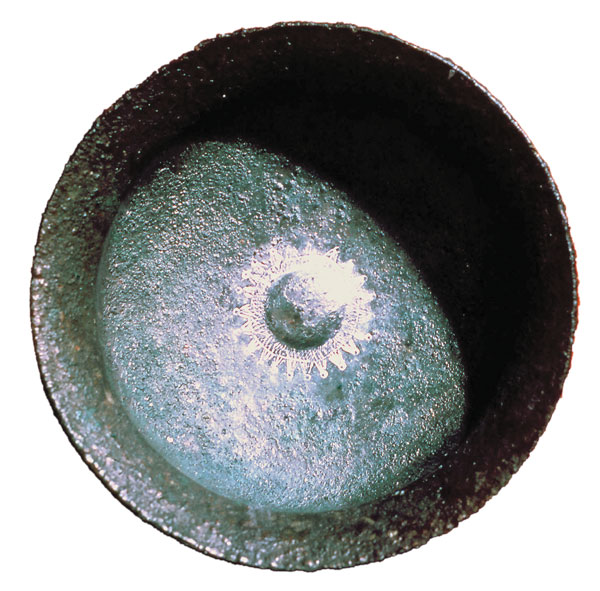 The ninth annual Sean W. Dever Memorial Prize for the best published article or paper (in English) presented at a conference by a Ph.D. candidate in Syro-Palestinian and Biblical archaeology has been awarded to Jonathan S. Greer of the Pennsylvania State University, as recently announced by the William F. Albright Institute of Archaeological Research in Jerusalem.
The Sean W. Dever Memorial Prize was established in 2001 by Professor William G. Dever and Mrs. Norma Dever in memory of their son Sean.
In his winning paper, Greer identifies a bowl excavated at Tel Dan in northern Israel as a mizraq, a vessel used in the Temple/Tabernacle service and in other cultic connections. The word appears 32 times in the Hebrew Bible. It is mentioned as part of what Greer calls the "altar kit" or, as denominated in various English translations, as "vessels of the altar," "utensils of the altar," "equipment of the altar" and "altar accessories" (Numbers 4:14; Exodus 38:3). The mizraq was one of the vessels or utensils. It can be made of gold, silver or bronze.