Biblical Archaeology Review 35:3, May/June 2009
First Person: Why BAR Publishes Article by Author Indicted for Forgery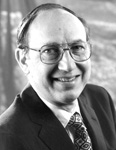 Robert Deutsch, the author of "Tracking Down Shebnayahu, Servant of the King", is perhaps best known, unfortunately, as one of two remaining defendants in the so-called "forgery trial of the century," now entering its fourth year in a Jerusalem courtroom. Some explanation seems required as to why BAR should be publishing an article by a person who has been indicted for forgery:
Deutsch immigrated to Israel from Romania with his family in 1963, when he was 12 years old. He later served as an officer in the Israeli army. Eventually he decided to earn his living by becoming an antiquities dealer, a highly regulated, legal occupation in Israel.
He also decided to become a scholar. After receiving his bachelor's degree, he pursued graduate studies in archaeology and Near Eastern culture at Tel Aviv University, from which he received a master's degree magna cum laude in 1997. He then pursued a doctorate at both Tel Aviv University and Haifa University.