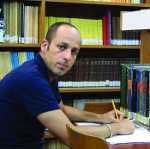 Ever wonder why so few cuneiform texts have been discovered at archaeological sites in Israel? Dr. Yoram Cohen, a lecturer of Assyriology at Tel Aviv University and a specialist in the textual and scribal traditions of the Bronze Age Near East, tackles this intriguing question in the following excerpt from his review of Cuneiform in Canaan: Cuneiform Sources from the Land of Israel in Ancient Times (Jerusalem: Israel Exploration Society, 2006).
Why, despite the variety of texts spread over many sites [in Israel], do we end up with such a small number of cuneiform tablets—especially from the second millennium B.C.E.? Surely, the explanation that cuneiform writing was not as widespread in Canaan as in the north regions of Syria and Lebanon, while true, cannot be entirely satisfactory.
[I think there is another reason.] To ensure the survival of cuneiform tablets in the archaeological record, a certain condition is preferred. The textual [i.e., inscriptional] finds from the Western Periphery archives [those found west of Mesopotamia] come mainly from sites that, following their destruction, were abandoned for a long period of time, sometimes forever. Amarna, Ugarit, Emar and Ȟattuša were all deserted or destroyed, and thereafter left undisturbed.
By contrast, the sites in Canaan were settled more or less continuously from the Bronze Age into the Iron Age. Even fewer tablets were recovered in Lebanon than Canaan, although literacy was surely at home in cities such as Byblos, Tyre and Sidon.