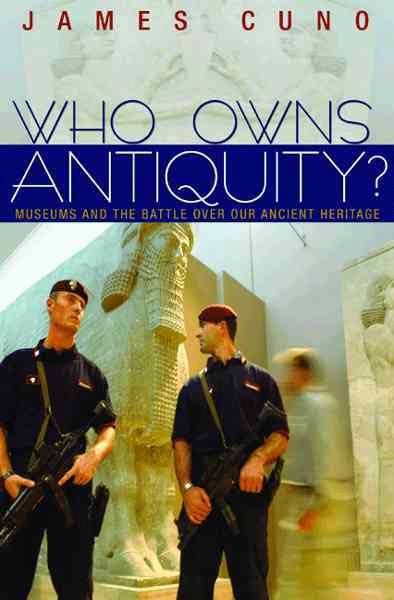 The photograph on the cover of James Cuno's book depicts two Italian soldiers standing guard at the Iraq National Museum in Baghdad on July 3, 2003, as the museum reopened its doors after the fall of Saddam Hussein. They are standing in front of the famous Assyrian sculptures from Nimrud. In a sense this is a harrowing image, reminding us of the precariousness of the world's cultural heritage and the continuous threat of violence endangering the highlights of our common past.
The writer is one of the world's most respected museum directors. He presides over the Art Institute of Chicago, which he cites as one of the world's 18 "universal museums" in Europe and the Unites States, including the British Museum in London and the Louvre in Paris. Marvelous institutions where visitors are dazzled by different civilizations displayed side by side to inform, to educate and to enjoy. These treasure houses were born of a thirst for knowledge in "the heat of the Enlightenment."
Professor Cuno's book is part of a wave of discussions, conferences and publications on the "ethics of collecting" and on cultural property that gained momentum in the 1970s with the formulation of the UNESCO Cultural Property Convention, which concentrated on the means of prohibiting and preventing the illicit import, export and transfer of ownership between nations. It was ratified by 64 countries in 1976 and reflected a growing concern that the art market's high demand for rare and unique antiquities is responsible for rampant pillaging of archeological sites and ethnographic material, particularly in countries with few resources to protect their cultural heritage.