Biblical Archaeology Review 34:6, November/December 2008
Past Perfect: "Lo! The Holy City"
Biblical Archaeology Review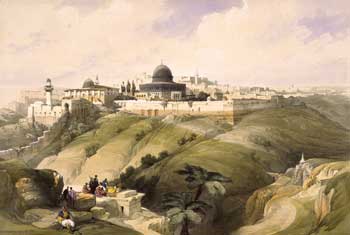 Difficult and sometimes dangerous, American travel to the Middle East in the mid-19th century generated many descriptive diaries by a wide range of visitors during their pilgrimages. Many noted American writers were among these early travelers, including author and humorist Mark Twain (1835–1910), author of historical fiction J.W. DeForest (1826–1906), poet and editor-in-chief of the New York Evening Post William Cullen Bryant (1794–1878), and poet and travel author Bayard Taylor (1825–1878). Following are their reactions as they penned their first views of Jerusalem.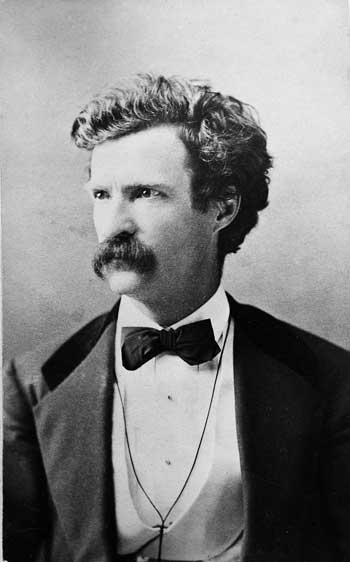 At last, away in the middle of the day, ancient bits of wall and crumbling arches began to line the way—we toiled up one more hill, and every pilgrim and every sinner swung his hat on high! Jerusalem!
Perched on its eternal hills, white and domed and solid, massed together and hooped with high gray walls, the venerable city gleamed in the sun. So small! Why, it was no larger than an American village of four thousand inhabitants, and no larger than an ordinary Syrian city of thirty thousand. Jerusalem numbers only fourteen thousand people.