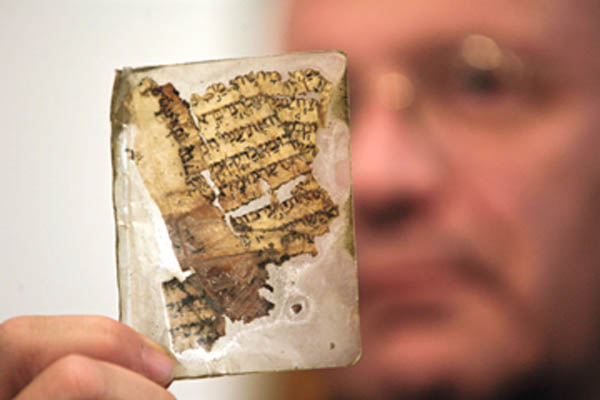 Reports of missing pages of the Aleppo Codex continue to trickle in. We follow the leads but are rarely successful. I will discuss one such search publicly for the first time here in the hope that some BAR reader will have the key to a successful conclusion.
The clue is a brief entry in one of the notebooks left by Israel's President Yitzhak Ben-Zvi, who passed away in 1963. It reads, in its entirety, as follows: "Related by David Sassoon: Shamosh holds several parchment pages of the Aleppo Codex."
I had no idea who "Shamosh" was. (This "Shamosh" was not the same as the "Shamosh" mentioned in the article who wrote a book on the Aleppo Codex.) Recently, I learned from Yehuda Dominitz, who had been head of the Immigration Department of the Jewish Agency, that in the 1950s he was, as he described himself, a junior clerk in the department and knew this Shamosh (referred to in Ben-Zvi's notebook) very well. Shamosh had served as a go-between for the Jews of Aleppo trying to connect with the Jewish Agency.