Biblical Archaeology Review 34:4, July/August 2008
Strata: Cartoon Caption Contest
And the winner is...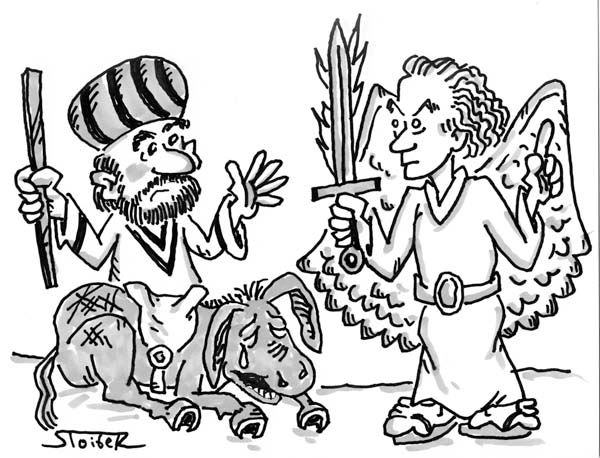 "Alright, already! I'll ask for directions."
—Michael Robinaugh, Grand Rapids, Michigan
Write a caption for the cartoon at right and send it to us by mail or online at our Web site:
BAR Cartoon Caption Contest
Biblical Archaeology Society
4710 41st Street, NW
Washington, DC 20016
Be sure to include your name and address. The deadline for entries is August 15, 2008. The author of the winning caption will receive a BAS T-shirt, a Dead Sea Scroll mug and three gift subscriptions to give BAR to friends. Runners-up will receive a BAS T-shirt and two gift subscriptions.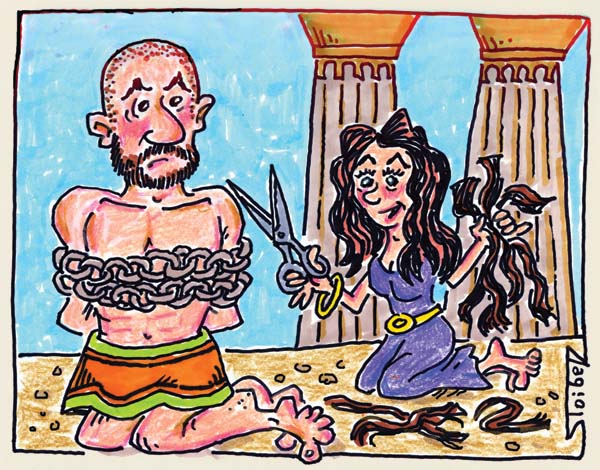 Thank you to all those who submitted caption entries for our March/April cartoon (at left). We are pleased to congratulate Michael Robinaugh of Grand Rapids, Michigan, who wrote the winning caption (below, left), and our runners-up:
"Please, Lord, remember I'm a DONKEY. He's the ASS."
—Susan Lund, Green Brook, New Jersey
"He has sent me to save your ass."
—Bobby Ray, Pinehurst, Texas
See additional caption entries for this cartoon.