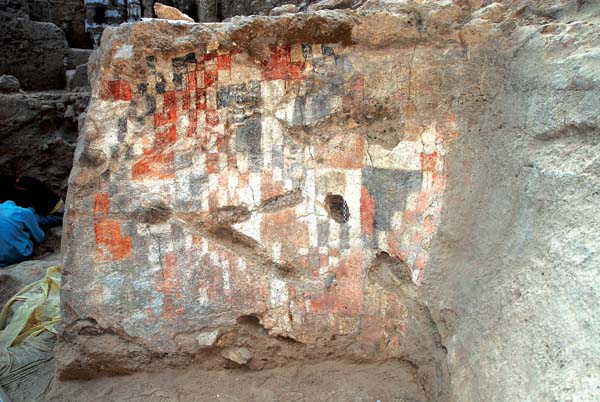 A painting was discovered in Syria that uses the juxtaposition of colors and geometric patterns frequently found in the works of modern artists. As modern art has been around since the late 19th century, there would be nothing extraordinary about this painting except one thing: It dates to about 9000 B.C.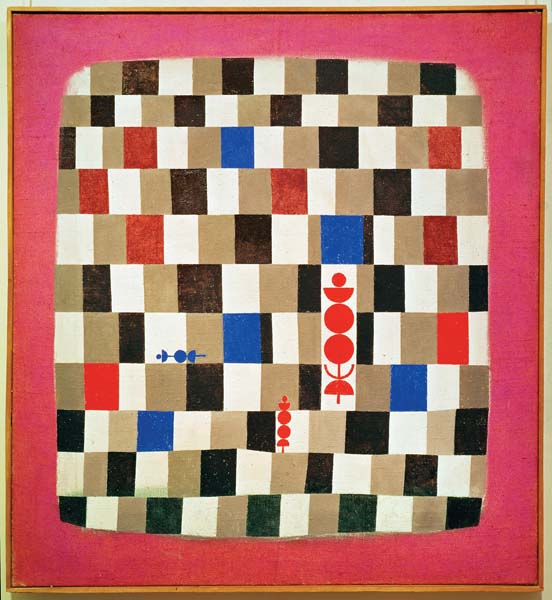 Uncovered last fall by a team of French archaeologists, it is the oldest wall painting in the world.
The rectangular painting (above) was found on a wall of a large adobe house in the Neolithic village of Djade al-Mughara, on the Euphrates River.
"Some of those who saw it have likened it to works by [Paul] Klee," said the director of the excavation, Eric Coqueugnoit. A 1937 work by Klee is pictured at left. Prominent Syrian artist Mustafa Ali said that the geometric design that dominates the painting can be seen in ancient art throughout the Levant and Persia.
"We must not lose sight that the painting is archaeological, but in a way it's also modern," Ali said.—L.B.
Peruse articles about sites with ancient cave paintings.