Biblical Archaeology Review 34:4, July/August 2008
Past Perfect: Reality Ruins Impression
Biblical Archaeology Review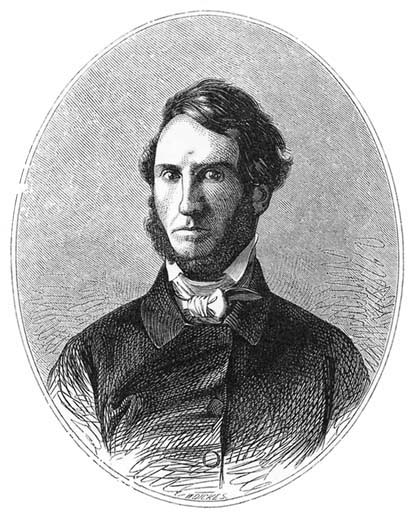 John Lloyd Stephens was an American author, explorer and diplomat. Born November 28, 1805, in Shrewsbury, New Jersey, Stephens attended Columbia University when he was 13 years old and graduated in the top of his class. He traveled extensively throughout Europe, the Middle East and South America. In 1839 President Martin Van Buren appointed him special ambassador to Central America. While he was there, Stephens explored and discovered several ancient Mayan sites. In 1849 Stephens became vice-president of the Panama Railroad Company. He died October 13, 1852, at the age of 47.

Stephens is noted for being among the first to publish illustrations with accounts of his travels in the Middle East. Following is an excerpt from Incidents of Travel in Egypt, Arabia Petraea, and the Holy Land (1838):
It is a happy thing for the traveler in the Holy Land, that in almost all the principal places there is a Christian convent, whose doors are always open to him; and one of the largest and finest of these is in Bethlehem. Riding through the whole extent of the little town, greeted by Christians, who, however, with their white turbans and fierce mustaches and beards, had in my eyes a most unchristian appearance, and stopping for a moment on the high plain in front, overlooking the valley, and the sides of the hill all cultivated in terraces we dismounted at the door of the convent.