Biblical Archaeology Review 34:4, July/August 2008
Archelaus Builds Archelais
Herod's son constructs a desert city that cecomes Pagan, then Christian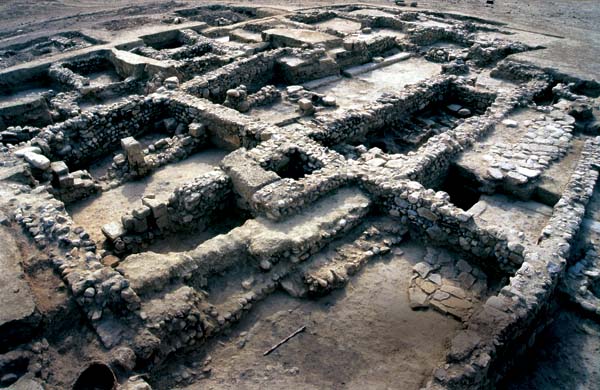 Herod's son Archelaus was hated by his Jewish subjects no less than his father. Herod had left instructions that on his death leading scholars were to be put to death to ensure that there would be mourning when he died. This gives some idea of the attitude of the people toward him.
Archelaus was no less cruel. When protestors threw stones at Archelaus's soldiers on one Passover, Archelaus responded by killing 3,000 of his countrymen in the Temple. "They were slain like sacrifices themselves… till the Temple was full of 049dead bodies." So the event was described to Augustus in Rome, according to the contemporary historian Josephus.
Herod died in 4 B.C.E. In his fourth and final will, he bequeathed his kingdom to his three sons. Archelaus got Judea (see Matthew 2:22) and Samaria, including the lower Jordan Valley. Before validly assuming the title of king, however, he needed the confirmation of the emperor Augustus in Rome. When Archelaus went to Rome seeking this, an embassy of his countrymen, citing his oppressive rule, asked that Judea be annexed to Syria, rather than have Archelaus declared king. Augustus compromised by naming Archelaus ethnarch. (Herod's other two sons, Herod Philip and Antipas, who received other parts of their father's kingdom, were given the title of tetrarch.) A decade later another Jewish embassy traveled to Rome to complain of the ethnarch's rule. This time Augustus exiled Archelaus to Gaul in 6 C.E., where he died in 16 C.E.