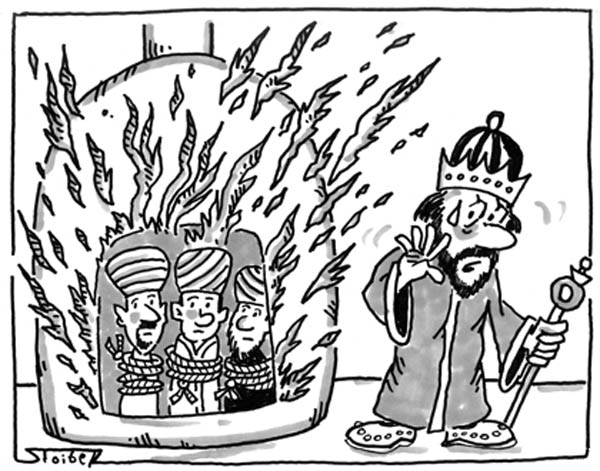 "Three of a kind beats a king anytime!"
—Ken Kochany, Bay City, Michigan
Thank you to all those who submitted caption entries for our January/February cartoon (). We are pleased to congratulate Ken Kochany of Bay City, Michigan, who wrote the winning caption (), and our runners-up:
"Holy Smoke!"
—Kathy Krekel, Aurora, Colorado
"We're not hot dogs, but we are Hebrew nationals, and we do answer to a Higher Authority!"
—Bruce Tucker, Lonoke, Arkansas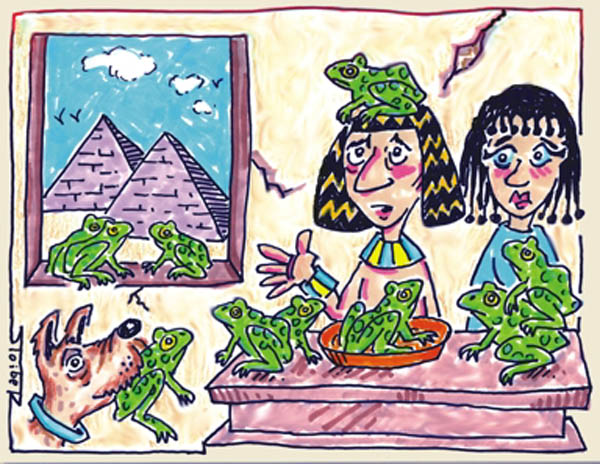 Write a caption for the cartoon and send it to us by mail or online at our Web site:
BAR Cartoon Caption Contest Biblical Archaeology Society 4710 41st Street, NW Washington, DC 20016
Be sure to include your name and address. The deadline for entries is June 10, 2008. The author of the winning caption will receive a BAS T-shirt, a Dead Sea Scroll mug and three gift subscriptions to give BAR to friends. Runners-up will receive a BAS T-shirt and two gift subscriptions.