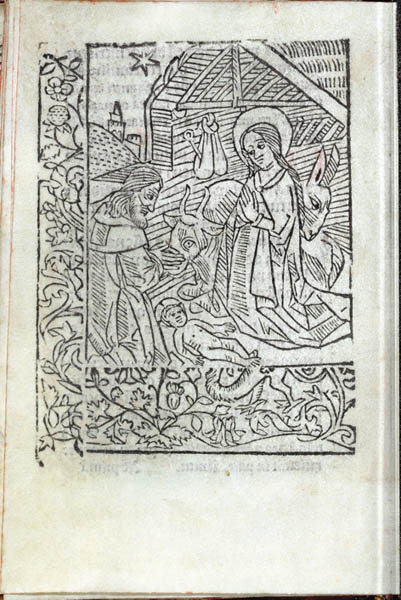 Measuring only 5 inches tall by 3 inches wide, this 1485 Book of Hours was designed to fit neatly in the palm of a woman's hand. And as the only known copy of the first Book of Hours printed in France (published less than 50 years after Johannes Gutenberg invented movable type), it fetched the tidy sum of $471,304 when the Morgan Library and Museum in New York City bought it at a Sotheby's auction in London last November.
The Book of Hours was considered a "medieval best-seller" and had a 250-year reign of popularity in Europe from about 1275 to 1525.g These small prayer books were produced for lay people to serve as simplified versions of clerical breviaries, which contained the many prayers, hymns, psalms and readings of the Divine Office (a complicated series of prayers recited by clergy on a daily basis).
These books provided the faithful with an opportunity to have a direct relationship with God, but they also focused heavily on devotion to Mary as intercessor. Although the content varied somewhat from book to book, most versions of the Book of Hours consisted of eight parts: (1) a Calendar, (2) four Gospel Lessons, (3) the Hours of the Virgin, (4) the Hours of the Cross and Hours of the Holy Spirit, (5) two prayers to the Virgin, (6) Penitential Psalms and Litany, (7) the Office of the Dead and (8) numerous Suffrages (prayers to individual saints).