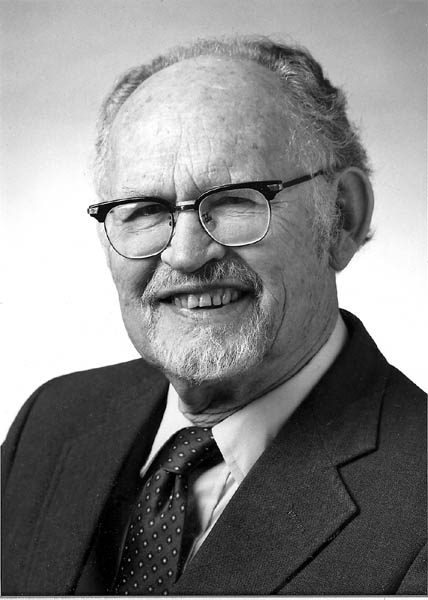 Renowned Biblical scholar Bernhard W. Anderson died on December 26, 2007, at the age of 91. He was professor emeritus of Old Testament theology at Princeton Theological Seminary, an enthusiastic teacher and archaeologist. His textbook Understanding the Old Testament, perhaps his best-known work, was first published in 1957 and went on to set sales records in the field of Biblical studies. One of the preeminent Old Testament scholars of the 20th century, his insightful yet accessible style of teaching inspired countless students to follow in his footsteps.
After completing high school early, Anderson attended the College of the Pacific (now the University of the Pacific), where he studied music and majored in religion. Upon graduation in 1936, he continued his exhaustive course of study with a divinity degree from the Pacific School of Religion in 1939 and a Ph.D. in Old Testament from Yale Divinity School in 1945.
Anderson's long teaching career began at Colgate University in Hamilton, New York, before moving to the University of North Carolina and then Colgate-Rochester Divinity School in Rochester, New York.
In 1954 he accepted the position of Dean of the Theological School of Drew University, becoming the youngest dean in the school's history, while still teaching courses in Biblical theology. It was there that Anderson became interested in archaeology and, with George Ernest Wright, launched the Drew-McCormick Archaeological Expedition in 1956 to excavate the site of Biblical Shechem.