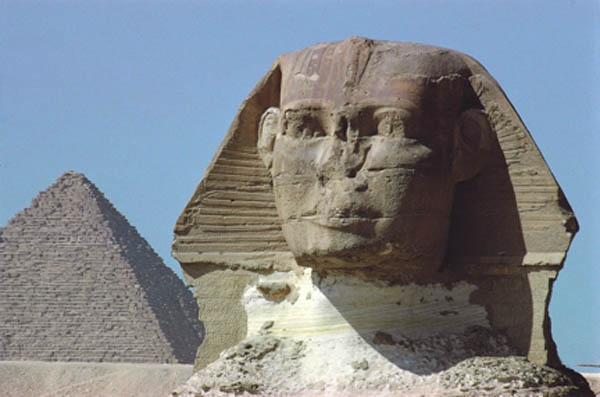 The Egyptian parliament is hashing out legislation that would outlaw the unauthorized duplication—in either image or exact model—of over 120 ancient Egyptian ruins and artifacts, from Tutankhamun's sarcophagus to the Sphinx and the pyramids. The law, which its authors hope will be enshrined in international codes, seeks to extend the conventional copyright term of 95 years to apply over many millennia.
An additional law proposes stiffening sentences for antiquities smuggling and destruction, increasing the current maximum penalty of 15 years in prison to life behind bars. If parliament passes this legislation, the new norms may go into effect as early as summer 2008.
This is the most recent chapter of Egypt's ongoing effort to achieve more local control over its antiquities and to reclaim those scattered around the world. It is a project championed by the outspoken and flamboyant head of Egypt's Supreme Council of Antiquities, Zahi Hawass. Since taking the position in 2002, Hawass has been active in extending the mandate of his office. In 2003 he demanded (so far unsuccessfully) that the British Museum restore the Rosetta Stone to a permanent residence in Egypt. Hawass also cut a multi-million-dollar deal with the Discovery Channel to fund a local DNA-testing lab in exchange for exclusive filming rights. The recent traveling King Tut exhibit, Hawass has said, raised $140 million for local conservation work.