Biblical Archaeology Review 34:3, May/June 2008
Past Perfect: Seclusion and Skulls at Mar Saba
Biblical Archaeology Review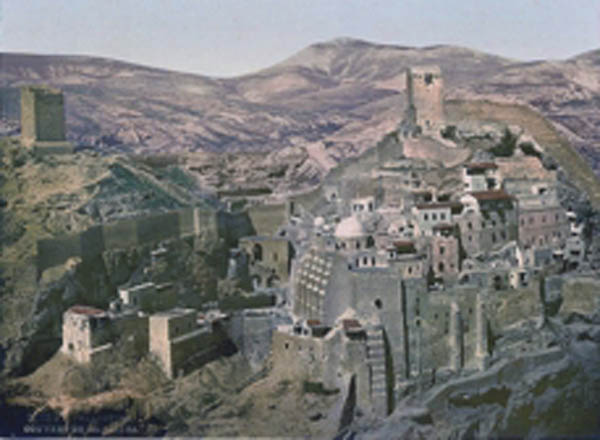 American essayist and novelist Charles Dudley Warner (1829–1900) was raised on a farm, attended college, studied law and practiced law briefly. He was an activist for prison reform and other social improvements. An editor for Harper's Magazine, he became the first president of the National Institute of Arts and Letters. Known for his humor, Warner is noted for the line, "Everybody complains about the weather, but nobody does anything about it." In 1873 he collaborated with Mark Twain to publish The Gilded Age: A Tale of Today.
He traveled extensively and wrote several books describing his adventures. The following excerpt is from In the Levant (1876), describing his visit to the Mar Saba Monastery overlooking the Kidron Valley.
So far as I can learn, this convent of Mar Saba is now the only retreat left on this broad earth for MAN; and it seems to me only reasonable that it should be respected by his generous and gentle, though inquisitive foe.