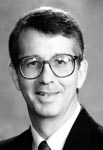 J. Daniel Hays ("Moses") teaches religion at Ouachita Baptist University in Arkadelphia, Ark. His article "From the Land of the Bow," appeared in BR 14:04. His book on biblical interpretation, Grasping God's Word, is forthcoming from Zondervan.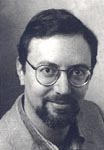 BR columnist Ronald S. Hendel ("Combine the Best") is a professor in the Department of Near Eastern Studies at the University of California, Berkeley. His book The Text of Genesis I-II (Oxford, 1998) received BAS's 1999 Publication Award for the best book relating to the Old Testament.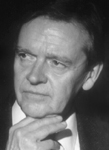 President of the Ancient Biblical Manuscript Center, James A. Sanders ("Keep Each Tradition Separate") served as publication editor of The Leningrad Codex: The Facsimile Edition (Eerdmans, 1998), which received a special citation in the 1999 BAS Publication Awards.