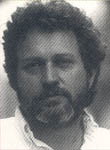 A professor of religious studies at the University of North Carolina, Charlotte, James Tabor ("Why 2K?") acted as a negotiator during the 1993 siege of the Branch Davidian compound near Waco, Texas. He and a colleague attempted to defuse the crisis by persuading David Koresh to alter his interpretation of the Book of Revelation. His article on the tragedy, "Apocalypse at Waco," appeared in the October 1993 issue of BR; he is also co-author of Why Waco? Cults and the Battle for Religious Freedom in America (Univ. of California Press, 1995), a fuller treatment of the episode.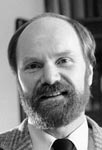 Paul Hanson ("Can We Find God Without History?") is the Florence Corliss Lamont Professor of Divinity and Professor of Old Testament at Harvard University. His research interests include biblical theology as well as Old Testament prophetic and apocalyptic literature.
Terence C. Mitchell ("And the Band Played On") was the Keeper of the Department of Western Asiatic Antiquities at the British Museum in London from 1983 until his retirement in 1989. He is the author of The Bible in the British Museum (British Museum Press, 1996) and several chapters in the revised Cambridge Ancient History (Cambridge Univ. Press, 1982).